In 1914 RNLI volunteers helped to save the life of 144 people on the First World War hospital ship, the Rohilla, which ran aground near Whitby on its way to Dunkirk to rescue soldiers.
As part of the centenary, on the 30th October the RNLI tweeted a re-creation of the day through the eyes of one of the survivors.
This weekend 15 boats, led by the Whitby RNLI all-weather lifeboat George and Mary Webb, sailed to the site of the wreck at Saltwick Nab to allow RNLI volunteers and the descendants of those who perished to lay wreaths and pay their respects.
There was a short service of remembrance on board the lifeboat, transmitted by loudspeaker to the other boats, before the wreaths were lowered into the sea above the wreck.
Also in the flotilla was the restored rowing lifeboat William Riley, which a hundred years ago was lowered down a cliff on ropes in an attempt to reach the Rohilla.    Earlier this weekend, the William Riley gave a rowing and rescue demonstration for the assembled crowds.
Below – Wreath laying from the Whitby RNLI in tribute to the Rohilla dead.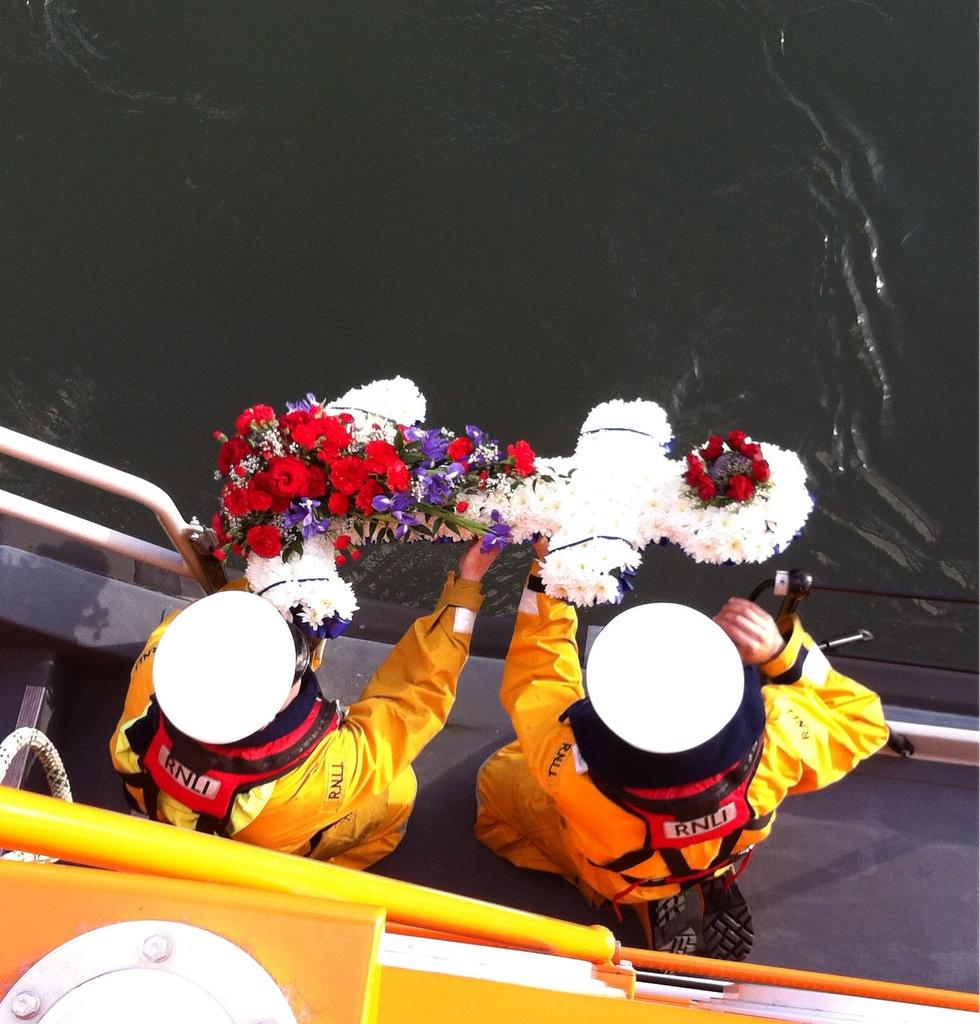 The William Riley was one of six RNLI lifeboats which took part in the Rohilla rescue.   Also involved was the new motor lifeboat Henry Vernon, which travelled from Tynemouth, and was the only vessel able to reach the last 50 survivors on board the stricken ship.   People had been suspicious of motor lifeboats until then but this helped convince RNLI crews that they really were the future.
Below – The heritage lifeboat William Riley on her way to give the demonstration of the rescue.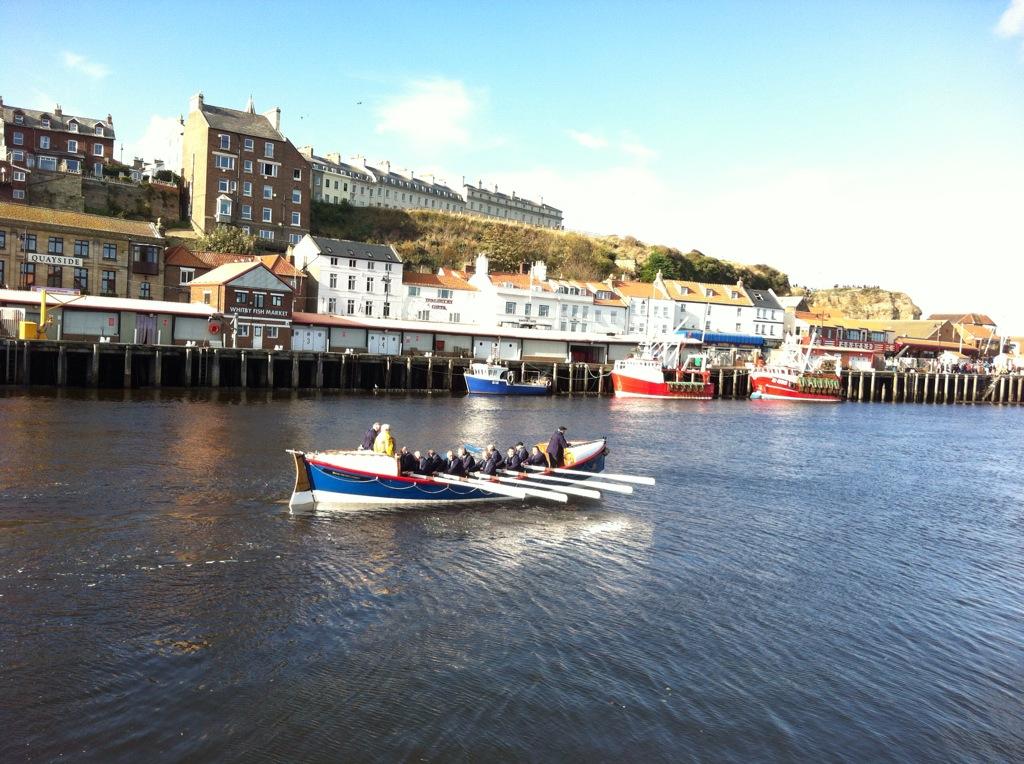 "This commemorative weekend has been a very long time in the planning and I'm proud that we have been able to pay a fitting tribute to both those who died and to those who struggled against all the odds to rescue the survivors.   Fortunately, the weather was kind to us – we have had very different conditions from those experienced 100 years ago on board the Rohilla.   It was very moving to be able to go out to the site of the Rohilla wreck and to remember just what it must have been like for the poor souls on board the stricken vessel, some of them waiting more than two days to be rescued.   We must never forget stories like this one, or the people who died during one of the worst tragedies ever to take place off the Yorkshire coast."
– WHITBY RNLI VOLUNTEER MUSEUM CURATOR PETER THOMSON MBE